IRS Processing Delays to Impact Tax Transcript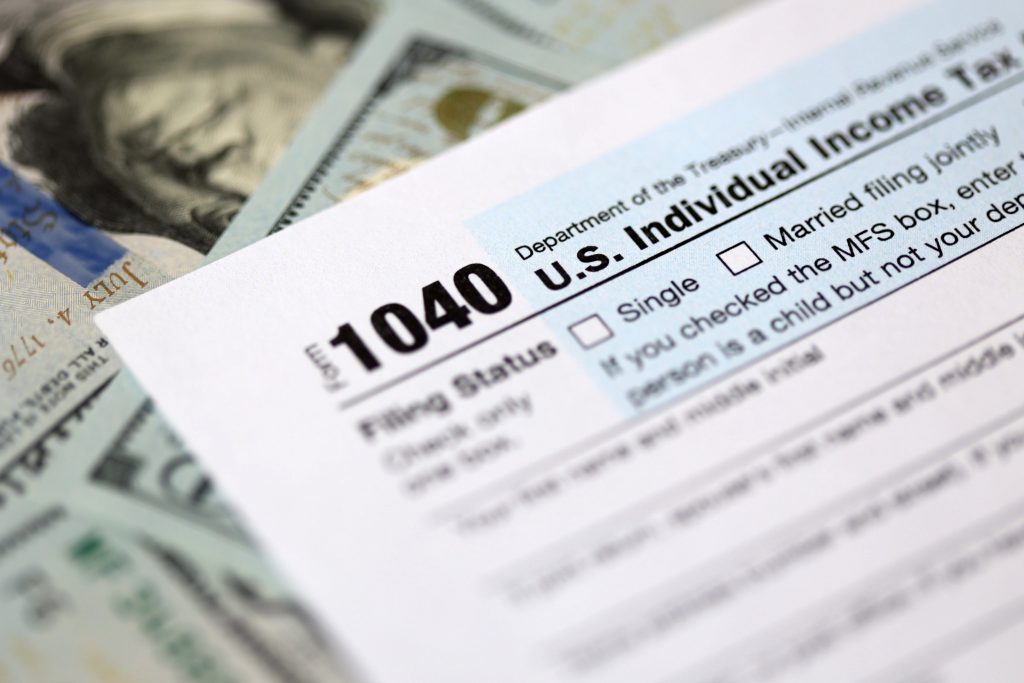 Due to the lingering effects of COVID-19, the IRS continues to experience processing delays. The IRS is reallocating resources among the three processing locations. This will temporarily cause a delay in processing all 4506-C Tax Transcript submissions over the next thirty business days. This also means tax transcript order delivery, including IRS Tax Transcript Fulfillment Service order delivery, will be delayed.
As an alternative, the requirement for 4506-C results will not be required, regardless of the income type, when all of the following requirements have been met:
Borrower-obtained tax return transcripts for applicable years, and
Bank account statement(s) reflecting amount received from or paid to the IRS that aligns with amounts reflected on the borrower's tax return(s) (if two years of tax returns are required, then bank statements for the corresponding tax years are required). The information reflected on a bank statement is subject to standard asset review requirements. The IRS printout "Where's My Refund" or Record of Account confirming refund or payment will also be acceptable in lieu of bank statements.
How you can close faster!
The IRS allows individuals to view tax records instantly by accessing their Online Account. Use the following steps to obtain a copy of your tax records.
Step 1
Go to https://www.irs.gov/ and click "Get Your Tax Record".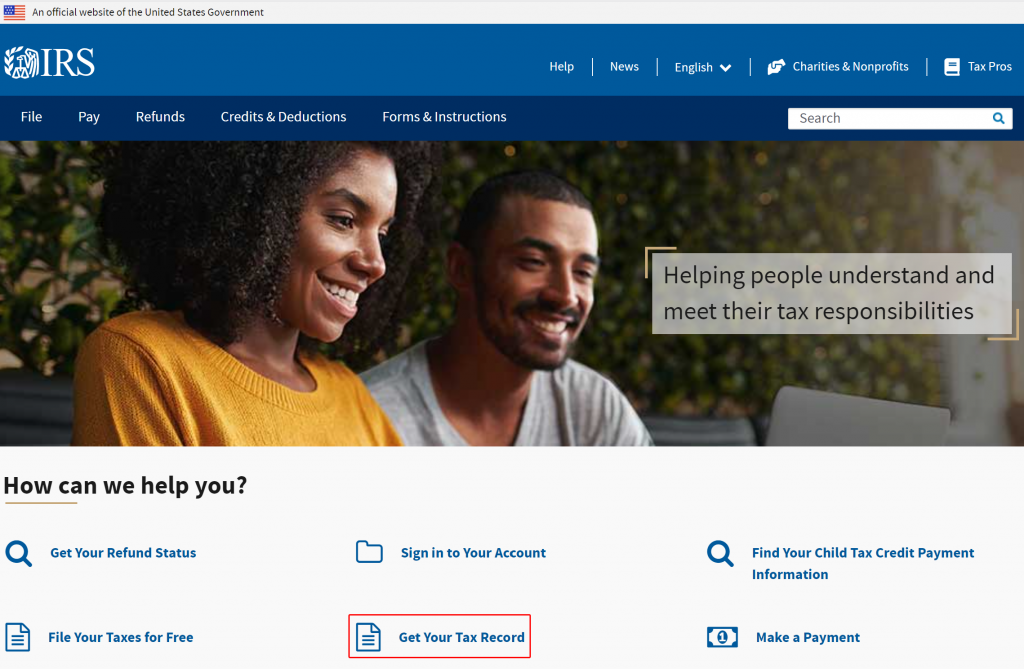 Step 2
Click "Get Transcript Online".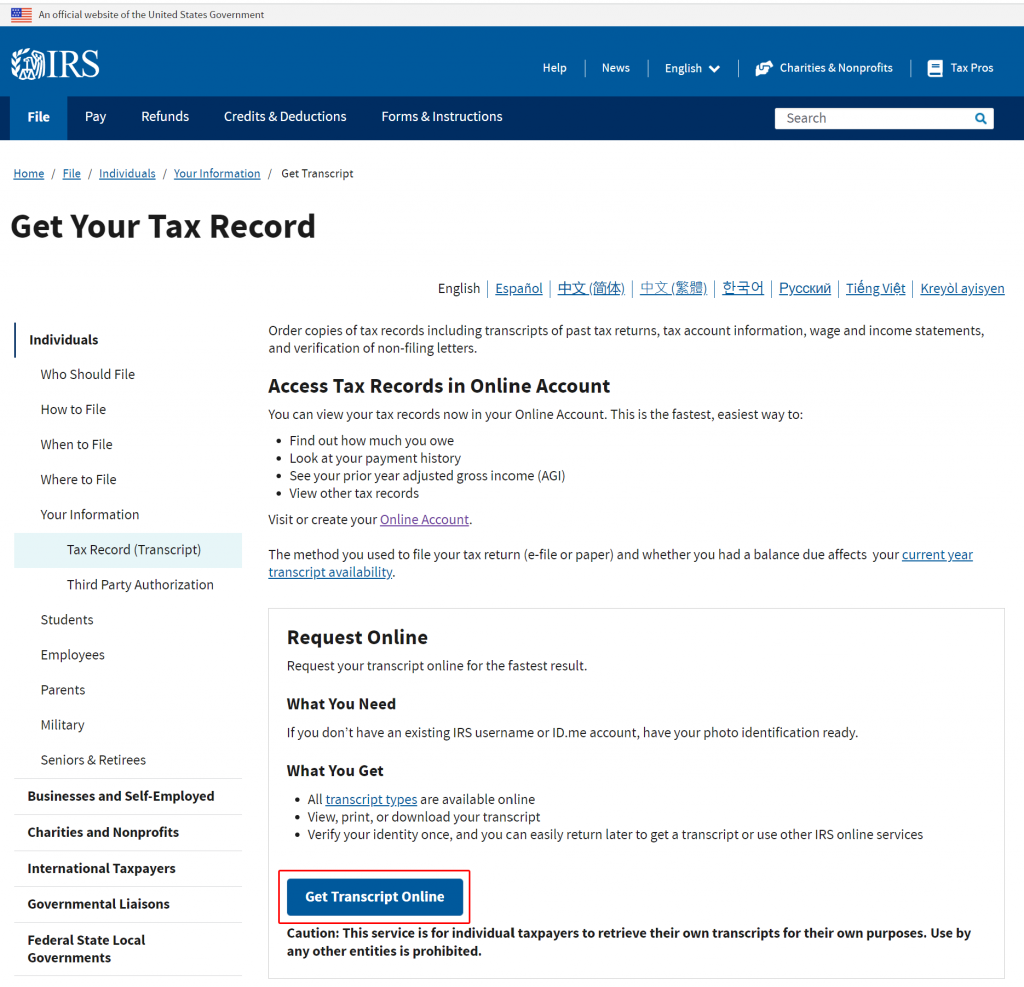 Step 3
Create a new account or sign in with an existing account.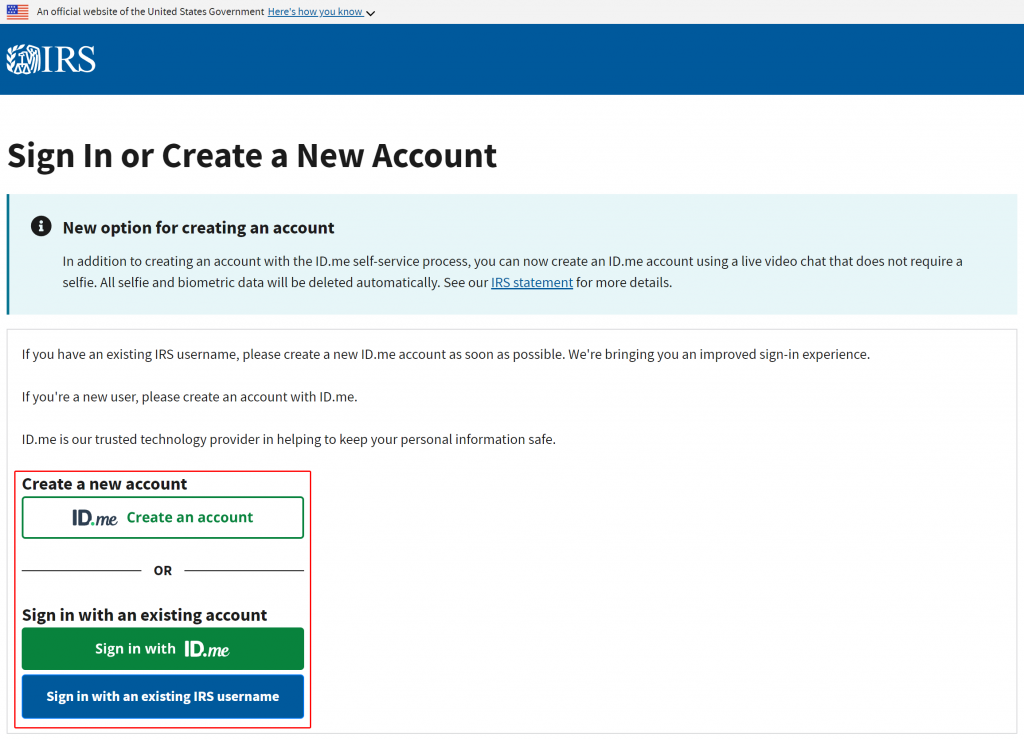 Step 4
Upon signing in, select "Mortgage Related" as the reason you are requesting transcripts.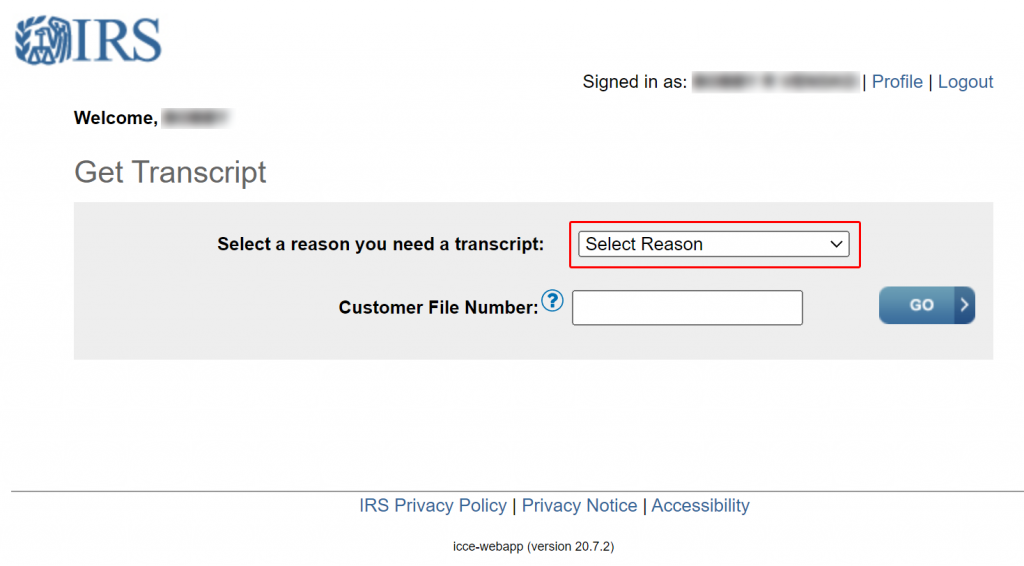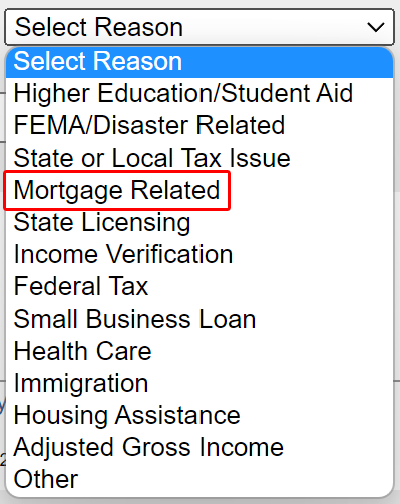 Step 5
Under "Return Transcript", download the most current 2 years. Under "Account Transcript", download the most current year.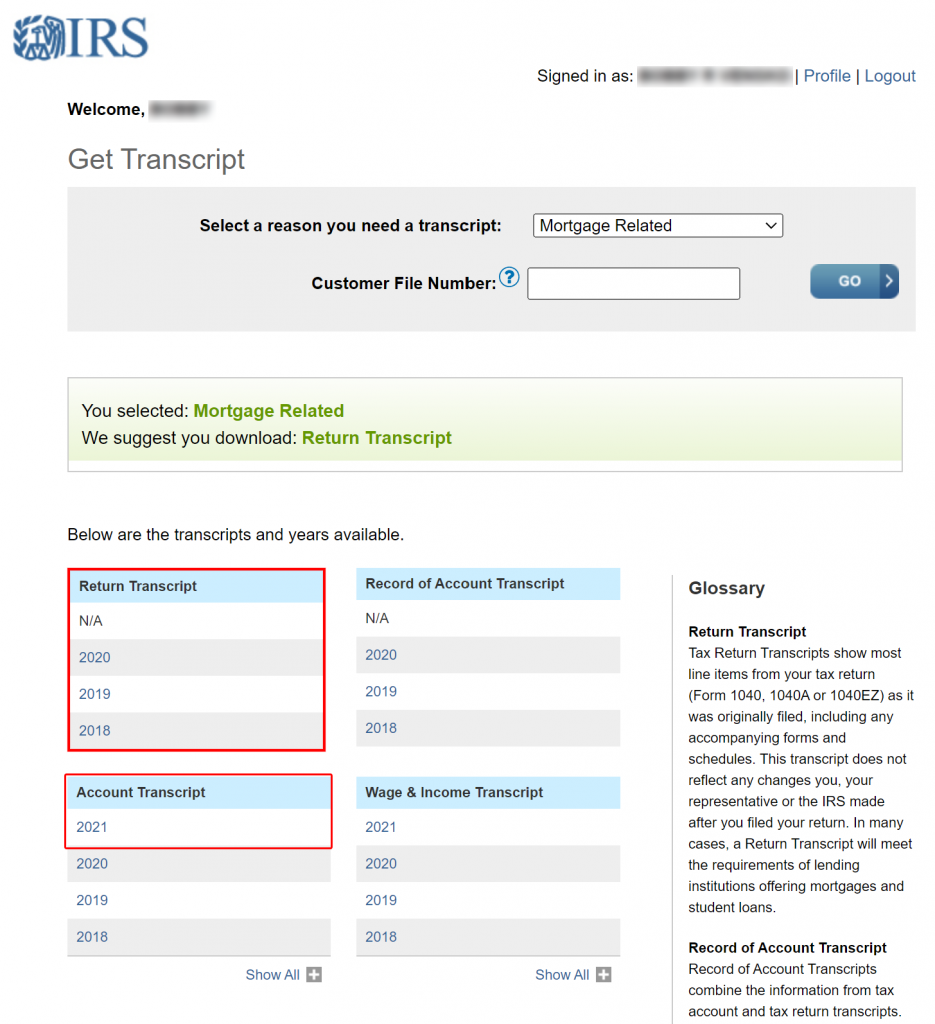 Final Step
Submit your transcripts in PDF format to your Regal Home Lending Loan Officer by using our encrypted upload portal. (Read more about the steps we take to protect your sensitive information.) Select "Our Team" located in the top navigation bar. Under your Loan Officer's profile, click the box with an up arrow: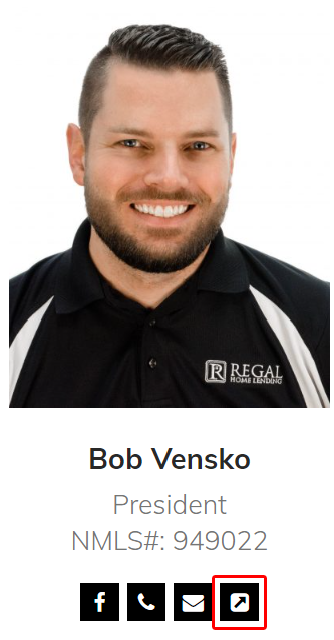 Full SSL encryption from end-to-end.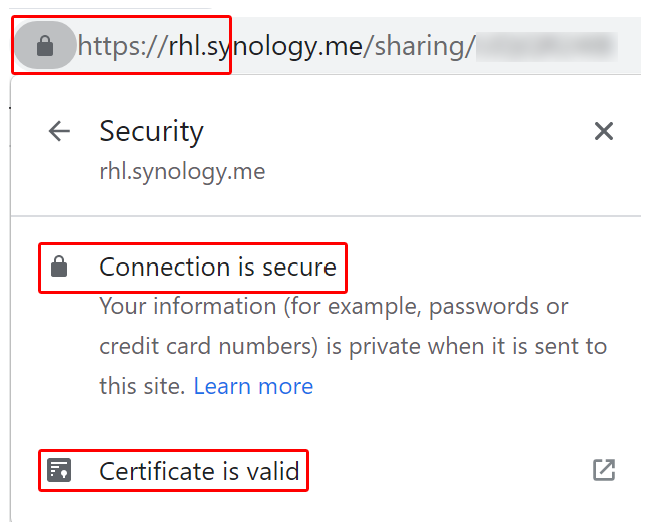 Type your First and Last name, then either drag and drop your files or select "Add Files".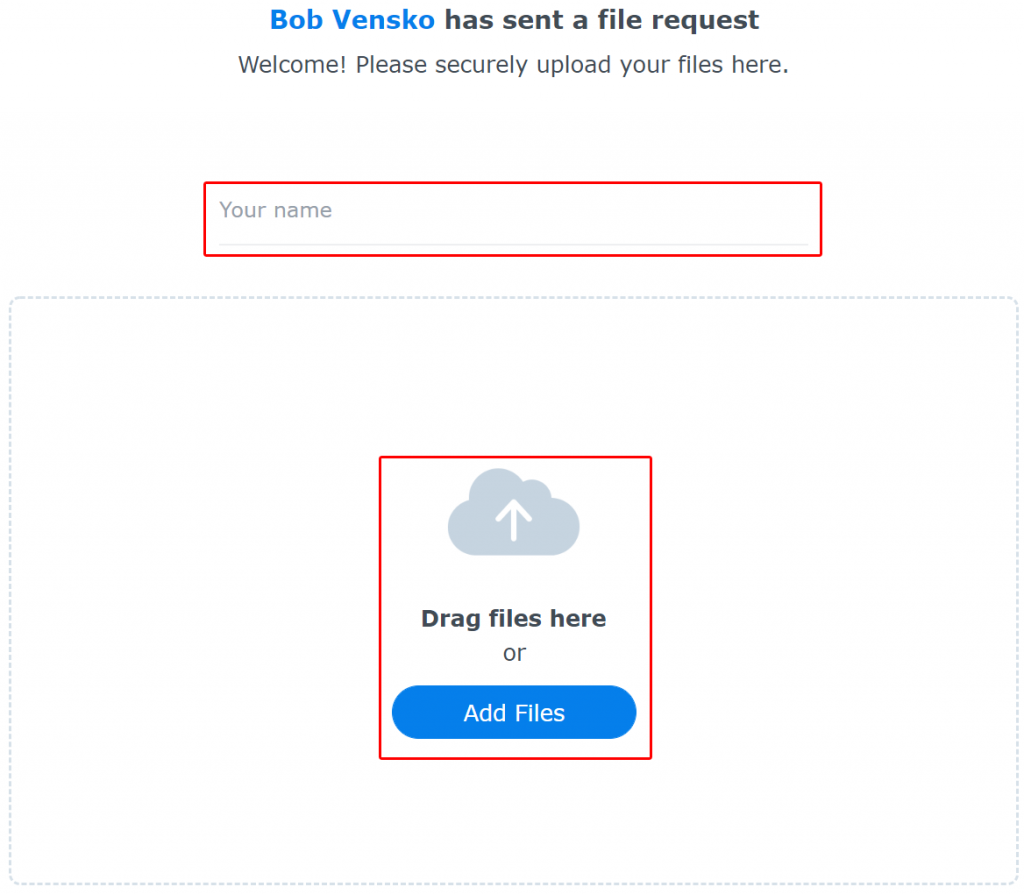 Your uploaded files will be listed. Once you see a green checkmark next to each file, you're all set!